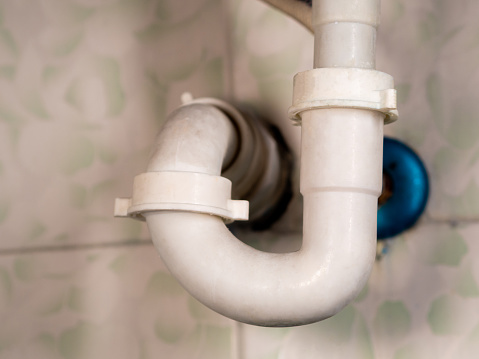 6 Signs the Pipes in Your Home Need to be Cleaned
Clogged drains are pretty normal, right? They're not something we constantly think about but we do expect them to happen — usually at the least convenient times. But just because they're common, doesn't mean they can't cause more serious piping issues and flooding in your home.
The good news is there is a way to prevent that from happening: a thorough cleaning of your pipes. You just have to know what to look for. Here are 6 signs that it's time for a professional cleaning. 
Your Toilets Overflow
When your child flushes your watch down the toilet, it's easy to know why it's overflowing. But when that isn't the case, it could be your drainage lines.

Your toilets are actually the most essential plumbing fixture to the overall health and sanitation of your home, so as waste and toilet paper clog up sewage drains overtime, it can cause a big mess. As soon as you notice frequent overflowing, call a professional.

There's Standing Water
In addition to your toilet, water back up in sinks, showers, and even washing machines are a good indicator that there's something plugging up your pipes. Not only is it a hassle to clean, but it can be expensive to repair the damage depending on where it happens. Whether it's hair or gunk or something you don't even want to think about, it's incredibly unsanitary to let it go. Don't wait.
There's Dish Soap or Grease Build Up
The thick consistency of dish soap can actually be pretty harmful to your drain as it slowly moves throughout your system. Obviously, it's nearly impossible to keep it out of there completely, making it an inevitable culprit of drain issues.

Reversely, you would think the slick and slippery quality of grease would help items slide on through your pipes with ease. But in reality, grease actually hardens as it sits and can cause obstruction to the water flow. If you're cleaning up food waste with a significant amount of grease, don't just dump it down the disposal. Instead, empty it into a bag before disposing of it in the trash.

You Smell a Foul Odor
If  you notice a weird smell in your home, and it's not the trash, check your drains. Even if it seems to be functioning properly, that doesn't mean there isn't a build up somewhere in your pipes causing that unpleasant smell. The quicker you can take action and get it effectively cleaned, the better chance you have to avoid a full sewer pipe repair.

You Hear Gurgling Noises
This is another instance where your fully functioning drain may have unknown issues emerging below the surface. When there's an odd, gurgling sound coming from your sink, it's most likely a clog forming. Why? Well, when water rushes past a developing clog, it creates air bubbles that eventually start making noises while your sink drains. Cleaning out those growing clogs will eliminate that sound and prevent bigger issues down the road.
Your Drain is Just Slower than Usual
This one seems pretty obvious. When it takes your sink or bathtub longer than usual to empty the water, you probably have a clog forming. While this combination of food particles, grease, soap, etc. may not be enough to completely block your pipes and cause water back up, it will at some point if you let it go.
We have even more good news: Madsen Inc is just one call away to give your pipes a thorough cleaning to eliminate current clogs and prevent any obstructions in the future. If you notice any of these signs in your home, or just want us to come take a look, contact us today.