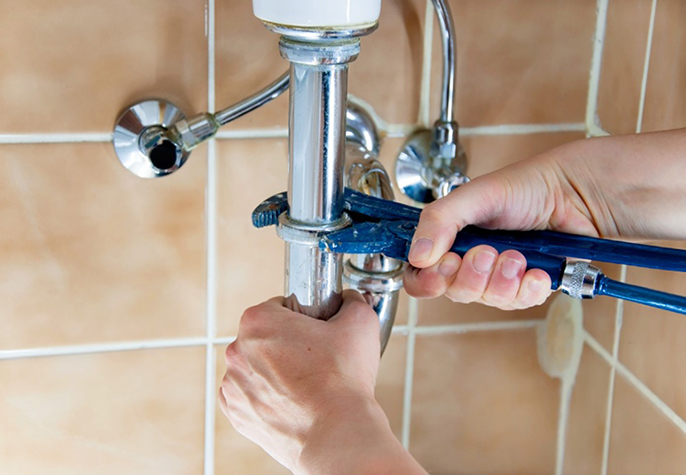 Seven Ways to Take Care of Your Plumbing During Winter
People don't often think about their plumbing until it's not working. During the cold winter months, the odds of that happening increase dramatically. But taking care of your pipes, faucets, and more and keeping them more top of mind can prevent the worst from happening.
Try these seven ideas.
Run the water on cold days. Most of the winter, water will have no problem running through your home's pipes despite the temperatures outside. But on particularly cold days — think 10 degrees and below — the chill can get into the pipes and cause issues. Open the faucets to a very slow drip leave it — you'll keep the water moving, avoiding freezing, without wasting much water.
Keep your heat on even if you travel. Heading out of town for a few days. The economical side of you may want to turn off the heat to save money — who needs to heat an empty home? But your home isn't totally empty – your plumbing is left behind and needs to be attended to. You can lower the temperature; consider setting the automatic thermostat to kick in of the home dips below 60.
Make sure your pipes are insulated. Both the cold and hot water pipes in your home need can benefit from a cozy warm blanket during the winter. Cover exposed pipes (attic, basement, and outdoors) with foam wraps available at the hardware store, and make sure your walls have enough insulation for those pipes hiding within.
Turn off outdoor plumbing. Make sure the water supply to outdoor faucets, irrigation systems, and water features is turned off and disconnected. Removing the hoses removes any remaining water and prevents it from freezing inside the systems.
Keep an eye on your septic tank. If you have an onsite septic system, it can be impacted by the cold. The ground and even layers of snow can provide insulation, but there is still a chance of the line from your home to the tank freezing, or worse, the tank itself bursting. If you sense any changes in your waste removal, call a Madsen tech — issues addressed earlier are easier to fix and less costly.
Have your hot water heater checked out. Regular maintenance on your HVAC and plumbing systems can not only keep them running in proper order longer, but can prevent major issues. You'll never miss hot water more than in the dead of winter. Since the cold temperatures make your hot water heater work overtime, make sure it's up for the task.
Be prepared. If something does go wrong and your pipes burst, make sure everyone knows how to respond. Identify the master water valve, make sure everyone knows how to use it, and keep Madsen's information handy.
—
Madsen, Inc. provides reliable, high-quality and expert service for Heating, Cooling, Plumbing
and Kitchen & Bath Design to Delaware County and the surrounding areas. For more
information give us a call at 610.356.4800 to see how we can help you.