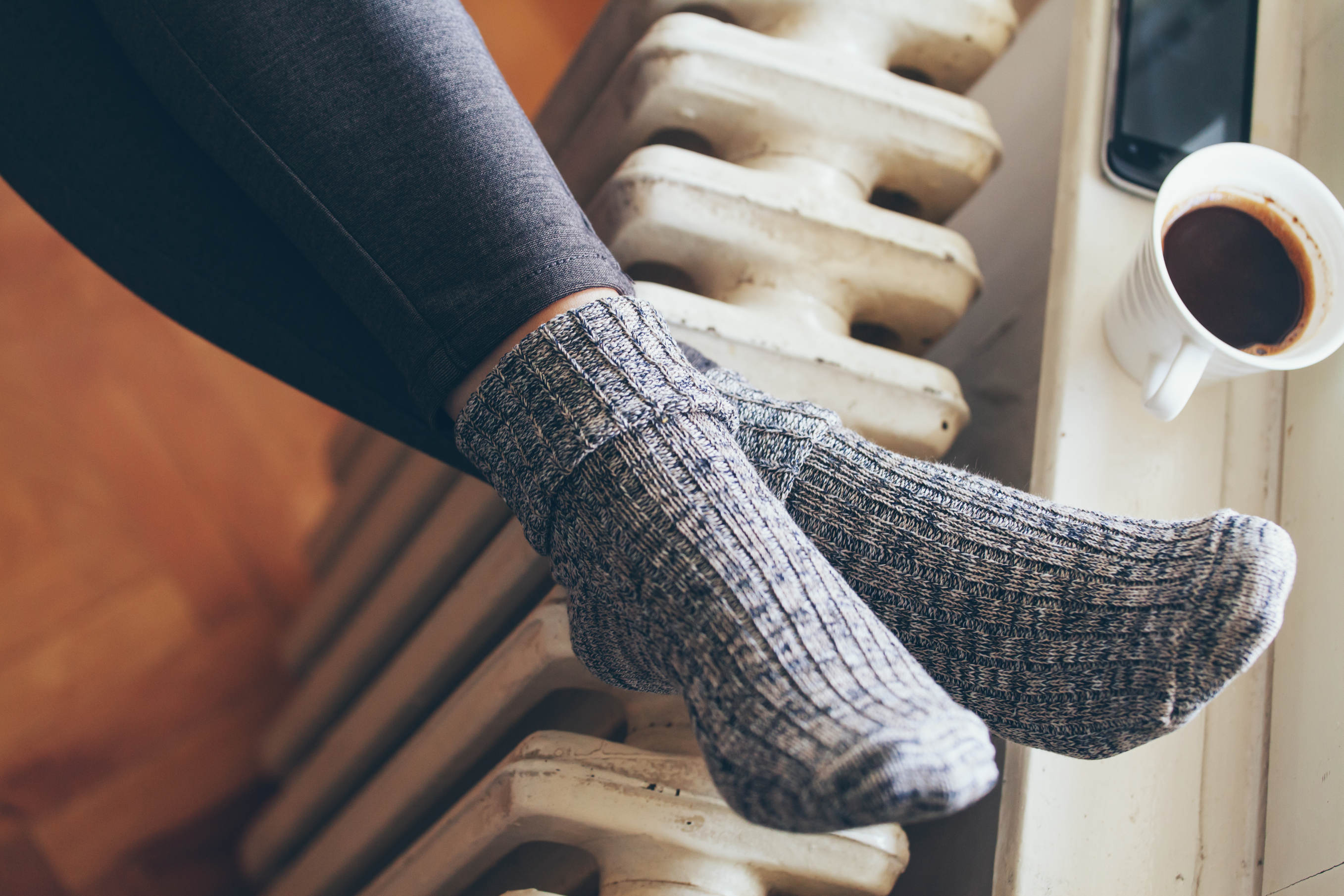 Top 10 Ways to Reduce Heating Costs
The return of sweaters, football, and pumpkin everything also brings the return of higher energy bills. While sometimes the most efficient thing you can do to save on heating costs is to lower the thermostat and grab an extra blanket – the average American home is set for 68 degrees overnight, and should really be at 60 degrees – there are some other simple home repairs and changes you can make to shrink your monthly bill. Here are ten of our best tips and tricks to keep your home warm during the coming chilly months without breaking the bank.

Reduce drafts. The tiny cracks around your exterior windows and doors allow precious warm air to escape, and your heating costs to rise dramatically. Each fall, inspect all windows and doors for these small spaces and caulk closed any cracks you see. Be sure to check and replace the weather-stripping if it's not creating a strong seal. If there is a large gap beneath the bottom of your exterior door, consider adjusting the threshold or installing additional weather-stripping.
Check your ductwork for leaks and cracks. According to Energy Star, 20 to 30% of the warm air you are paying for can be lost due to leaks, holes, and poorly connected ducts. Inspect all the exposed ductwork in your basement and attic, and look for areas in need of repair and replacement.
Insulate. Make sure your attic is properly insulated, including the access door. If part of the second floor of your home extends over your garage, make sure that space is properly insulated as well. All openings to the outside of the home for pipes and filters should also be insulated.
Change your filters. According to the United States Department of Energy, changing the filter can improve the efficiency of your HVAC equipment by 5 to 15%. Filters are marked with their expected lifespan, but should be checked regularly during high usage. Check your filters once a month to ensure they are clean and working properly.
Run fans in reverse. The ceiling fans you use to keep your rooms cool in the summer can also be helpful come winter. Switch the direction of the fan to clockwise to help push the warm air back down and keep the room toasty.
Use a portable heater, fireplace, or wood stove. If you have another form of heat that is less expensive, use it on particularly cold days. Keeping one frequently used room warm with a space heater or fire and the rest of the home cool will reduce heating costs and create some family time.
Buy a chimney balloon. When you aren't using that fireplace, the chimney can become an exit point for your warm air, even if the flue is closed. Consider a chimney balloon, which will block the flow of air out of the home for about $50.
Invest in a programmable thermostat. If you still have a manual thermostat, an upgrade to a newer digital version may be a great purchase. Even the most affordable options save you 10% on your heating costs by ensuring you turn down the temperature a few hours a day – while you are at work, sleeping, or both. Advanced models actually "learn" your lifestyle and adjust the temperature accordingly, saving you even more.
Get a tune up. Before the deep cold hits, have one of our Madsen HVAC techs come and inspect your HVAC unit. This quick check-up can uncover a variety of small issues that could compromise the efficiency of your unit and get them taken care of quickly before you get left out in the cold.
Upgrade to a new unit. If your system is more than 15 years old, it's probably time to think about a new unit. Today's energy efficient models deliver impressive cost savings, and many come with rebates that make the installation costs more manageable. Talk to a Madsen tech about your options, including if it's worth upgrading to a different fuel source. If you are currently using oil or electric, a switch to natural gas could lower your monthly bill. According to Consumer Reports, you could make the install costs back in just seven years.
Need help getting your HVAC ready for the cold weather ahead? Contact us today.