We're open. Walk-ins are welcome! Appointments are suggested.
Your men did an excellent job on the new thermostats. They were knowledgeable, courteous, and professional. Thank you so much!
Rabbi Yaakov Deutscher, Kosloff Torah Academy – Bala Cynwyd PA
I had my HVAC unit repaired recently by Service Person Dan.  He was excellent, honest and efficient.  You are fortunate to have him on your "Team".  Thank you!!
Stanton Remer ~ Ardmore, PA
I want to thank you very much for your quick response to our plumbing problem. Vincent had a speedy diagnosis of the source of the leak and quick repair. If we need further work done in the future, we will definitely consider your company!
Judy Lock, Springfield PA
Let me put it this way: next time you need a reference have them call us.  All of the work was of the highest quality.  Each of your tradesmen was professional and careful.  I will give you a perfect example: when Vinnie, the plumber, reinstalled the toilet, he cleaned out all the calcium build up in the inner parts and it now flushes better than it has in years.  He did not have to do that–Jane and I would never have known.  But he did it because he, like every single man who has worked on our job, is a real pro.
David A. Ebby, Drinker Biddle & Reath LLP – Philadelphia, PA
Tony did a wonderful job of fixing my heating and A/C which had not been working properly for some time. Thank you!!
John Scott, Villanova PA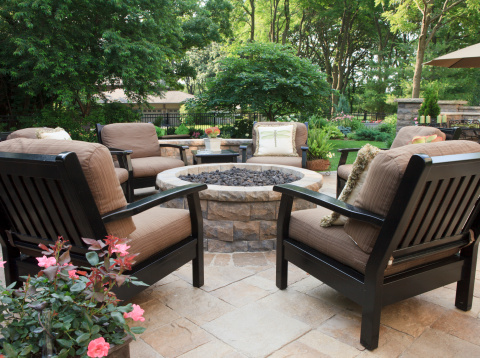 3 Hot Tips for Creating a Backyard Oasis for Summer
The moments we've been waiting for all year are finally here — kicking back and cooking out in the backyard with friends and family. Nothing beats the combo of fresh air and savory scents from the hot grill. The only problem is your home's outdoor living space could use a little help, and even small […]