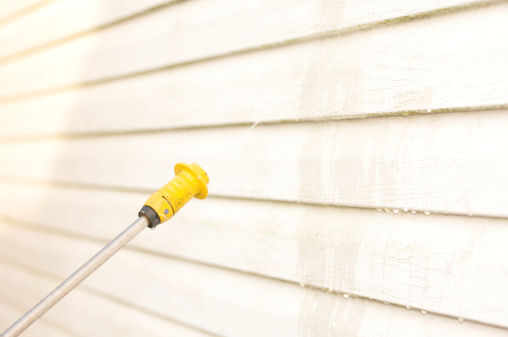 5 Projects for your Home's Summer To-Do List
We get it. Those long, lazy days of summer probably don't motivate you to do work on the house. But a few key improvements can save you a lot of hassle in the colder seasons with the added bonus of increasing the value to your home. If you play your cards right, you can score big-time savings on energy bills, avoid costly repairs, and enjoy the peace of mind that comes from completing some much-needed updates. Here are five summer projects we recommend.
Repair or replace your roof. The summer months are the best time to work on your roof, as new shingles need heat in order to properly form weathertight seals. To start, clean off any moss or fungi from your roof with a stiff brush to keep moisture from collecting. Next, check your shingles to make sure that they're lying flat against the roof. If you find any cracked, damaged, or buckling shingles, it's time for a repair.

Keep in mind, the average roof lasts about 15-20 years, so if you're getting close and notice sagging or drooping, then you may be in need of a replacement ASAP. When in doubt, get a professional opinion to avoid any further damage to your home.

Power wash outside. Every exterior can use some TLC after the rough elements ensured in the winter months. A power wash can work wonders on your siding, driveway and sidewalks, and deck to give your home a like-new appearance. There's nothing more satisfying than watching all of that grime, dirt, and debris disappear to expose that sparkling clean exterior underneath!
Re-side your exterior. Sometimes power washing may just not cut it. And in this case, it may be time to reside the exterior of your home. Old siding is known for developing mold, mildew, and rot, which also causes flaking and peeling long before your house should actually need a new paint job. And the warm weather of summer presents the perfect time to re-side. You'll be amazed at the transformative impact the right style can have on your tired-looking exterior.
Treat your windows. Poor window sealing and treatments are one of the top causes of high energy costs in both the summer and winter months. If caulking around your windows this past fall didn't stop the chill this winter, then it may be time to consider a window replacement. Choose from sliders, geometric patterns, double-hung windows, and more for a nice visual upgrade with energy-efficiency benefits. Plus, new windows will help you really take advantage of more sunlight all season long!
Plant shade trees. A few rough days in the heat is definitely worth the reward that planting shade trees can provide. Not only are they great for beautifying the yard and offering a cool spot to relax outside, but it'll also help you save on your cooling bill. Trees are a simple way to keep the sun off of your house, not to mention they do a lot for curb appeal! We recommend visiting a local nursery to find what would be best suited for your yard.
Feeling adventurous and want some more worthwhile projects to tackle? Here are a few other projects that may be worth grabbing your tool kit for:
Swap out your entry door
Reface your cabinets
Clean out your gutters
Upgrade your ceiling fans
Install new countertops
Invest in a smart thermostat
Organize your closets and pantry
If you encounter any issues as you work on these various summer projects or simply want a professional's help, contact our team for your home maintenance repairs.