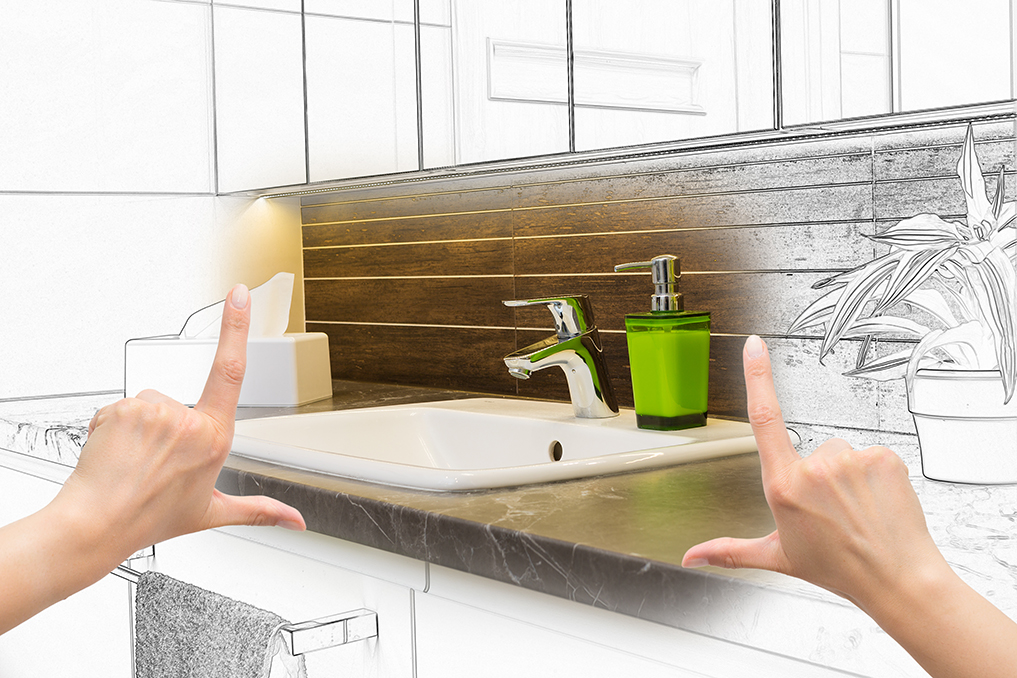 Simple Ways to Update Your Bathroom
If you're planning to have houseguests this holiday season, you'll want them to be as comfortable as possible. That means clean sheets in the guest room, fresh flowers on the nightstand, and the Wifi password at the ready. It also means offering them a bathroom that is inviting and functional. If you're worried a bathroom renovation just doesn't have space on your already-packed to-do list, there are still easy ways you can update your powder room and guest bath to make for a warmer welcome.
Hit the lights. Switching outdated light fixtures can make a big difference both from a design and usability standpoint. Local hardware stores and online retailers offer up a wide variety of stylish options that can easily be installed in an afternoon.
Supply some storage. Overnight guests need a place to keep their things. If your bathroom is short on space, look for floating shelves, a freestanding tower, or an easy-to-install medicine cabinet that will quickly provide places for toiletries, towels, and other supplies.
Polish up the plumbing. Old faucets and showerheads don't just look dingy – decades of mineral build-up can make for poor water flow. If scrubbing can't bring them back, switch them out for new sleek and clean versions.
Clean up the caulk. Time and water flow slowly eat away at the caulk behind your sink and around your tub and shower. The Philadelphia area is prone to seeing mineral and pink bacteria build-up, as well. Clean as best as you can and reseal with a fresh coat of caulk for a crisp appearance.
Sweeten with scents. Nothing makes an old bathroom more uninviting than the smell of mildew. Freshen up the space with scented candles, soaps and lotion and always have an air freshener available for guests to use as needed.
Simple updates can make your bathroom feel more welcoming, but if your space is in need of a full overhaul, talk with the design and contracting pros at Madsen Inc. to see how seamlessly we can make a bathroom renovation fit into your busy schedule. Contact us today.